SPACE ART DREAM REMIX - TEDx PERFORMANCE
Creative Intention:
It was an honor to be asked by TEDx Sonoma County to give a talk about my personal art Practice.
The intention of this project was to tell a story based on the Chris Anderson standard : One idea that the entire audience will resonate with.
No big deal right? They wanted to hear about how I had managed to remix my love of art and science into the production of the first art show in Earth's orbit. Well, It was a huge deal. I had no idea where to begin or even how to tell a story that a TED audience would consider interesting.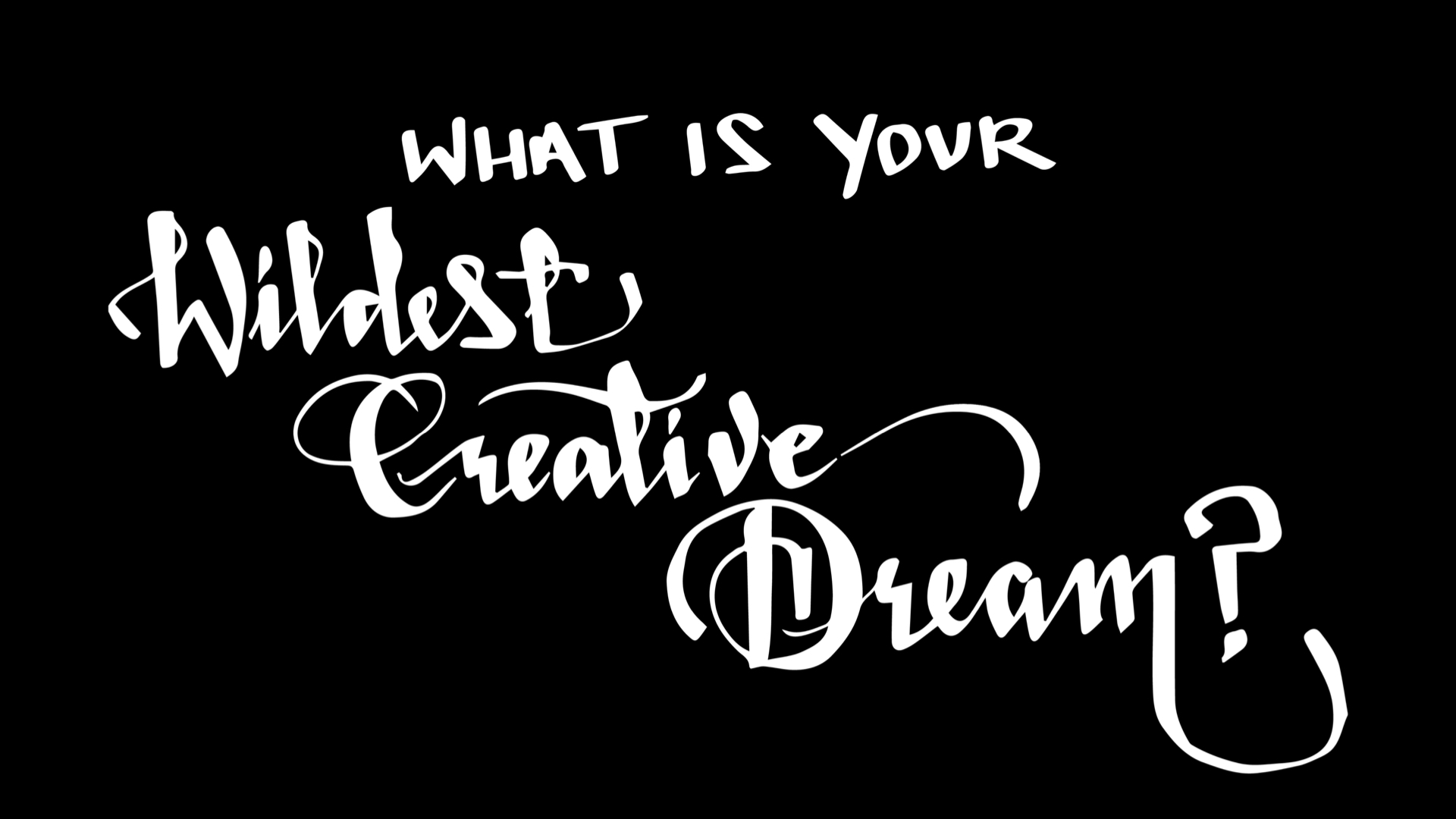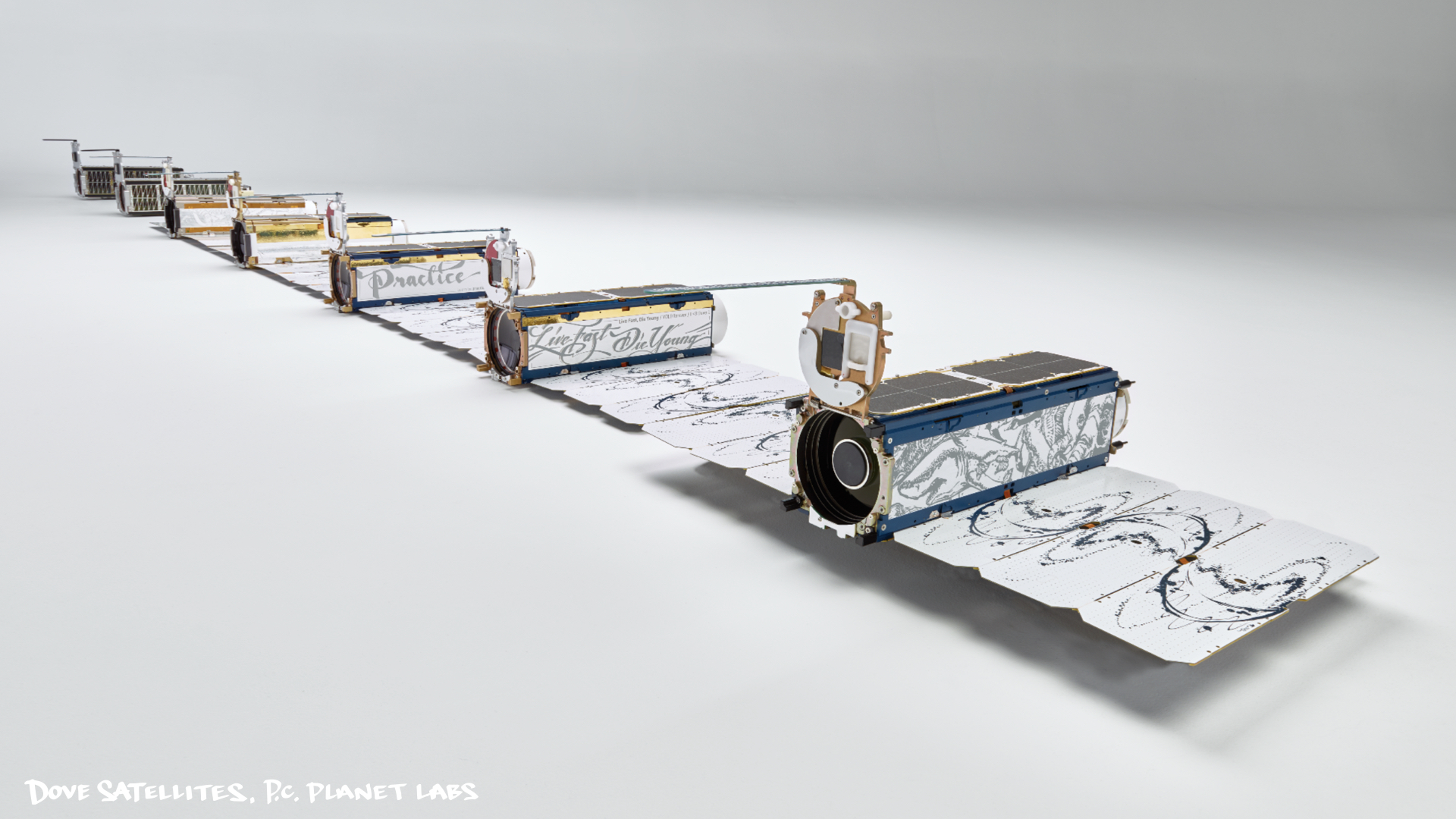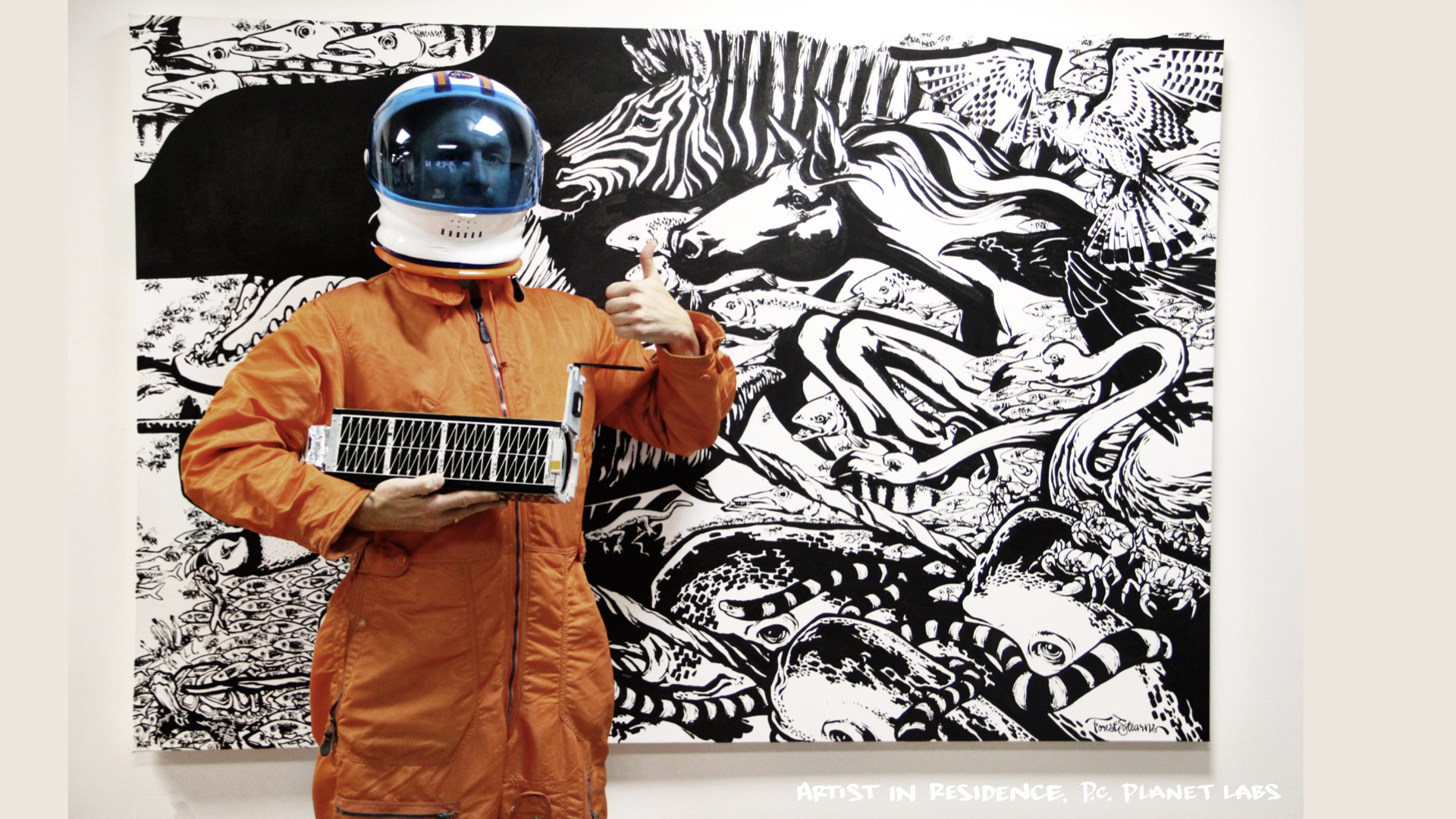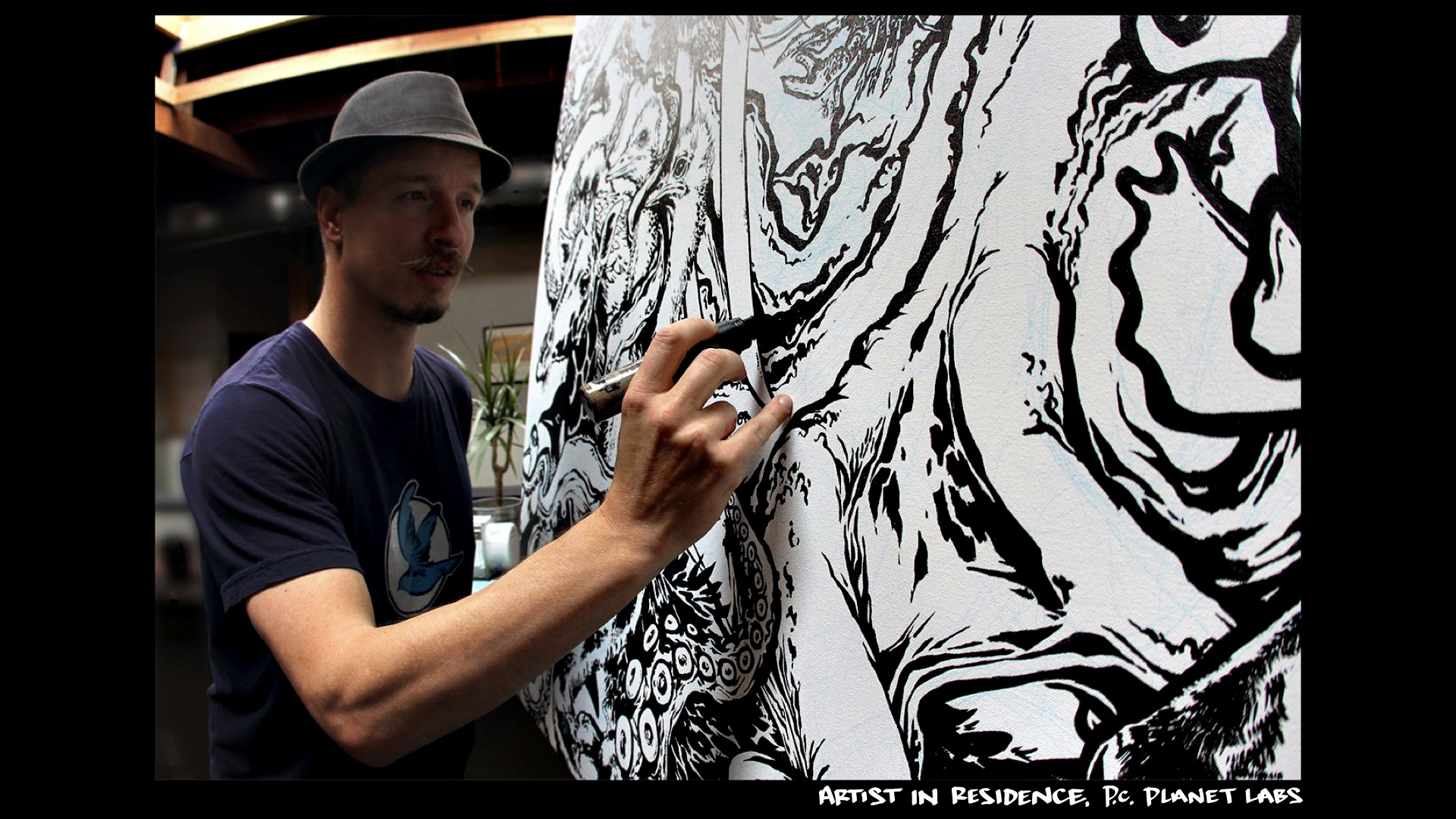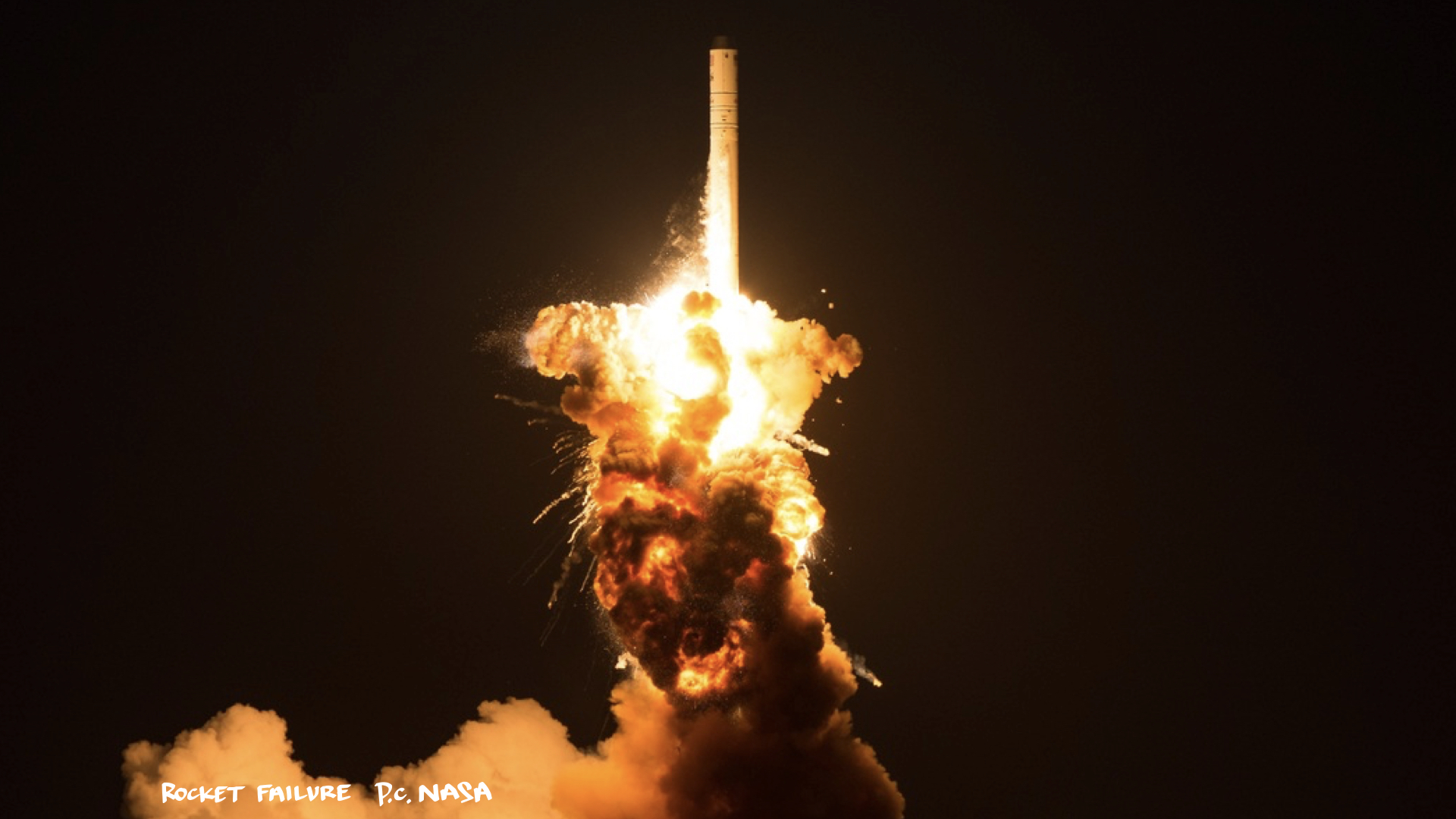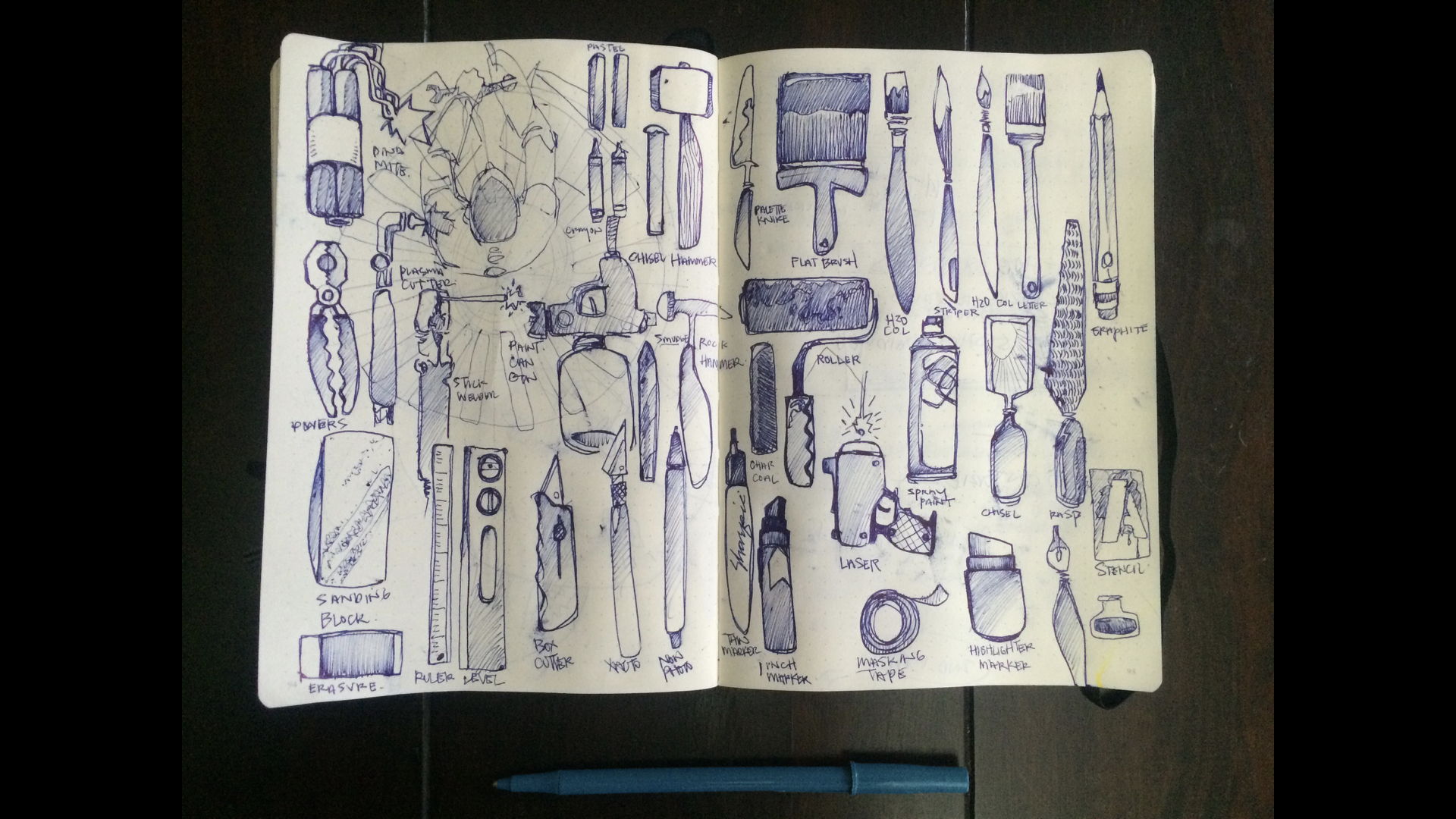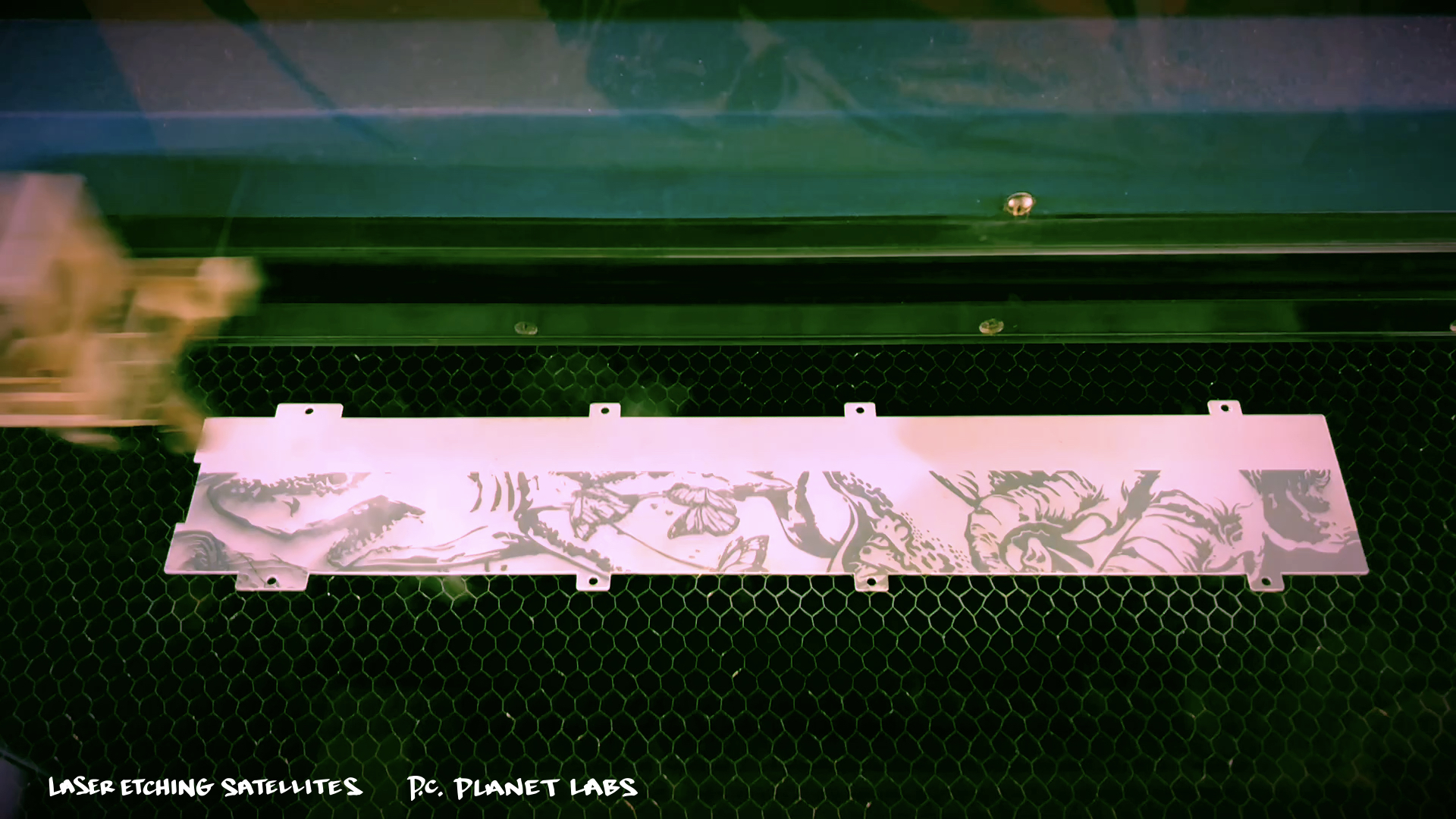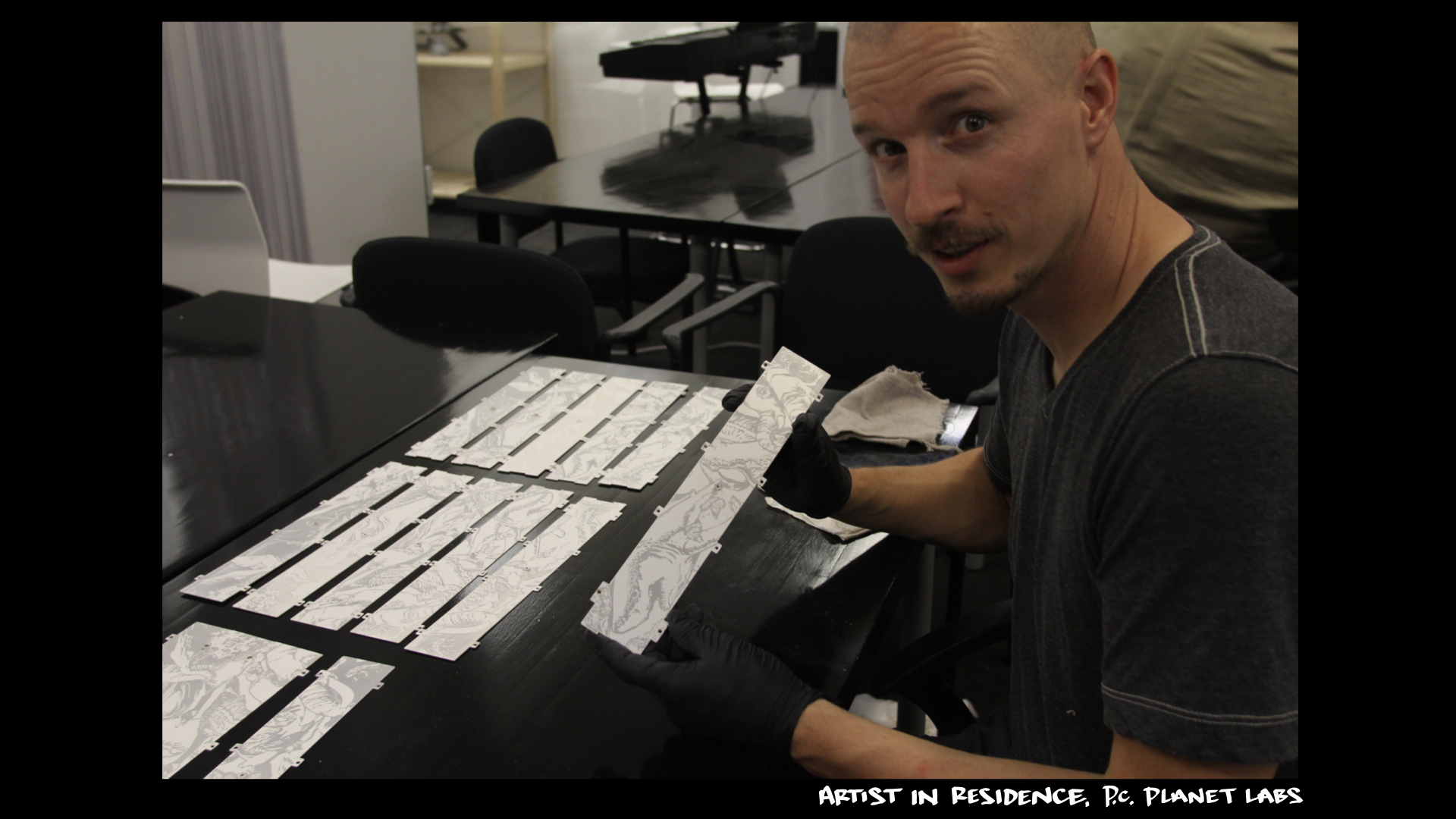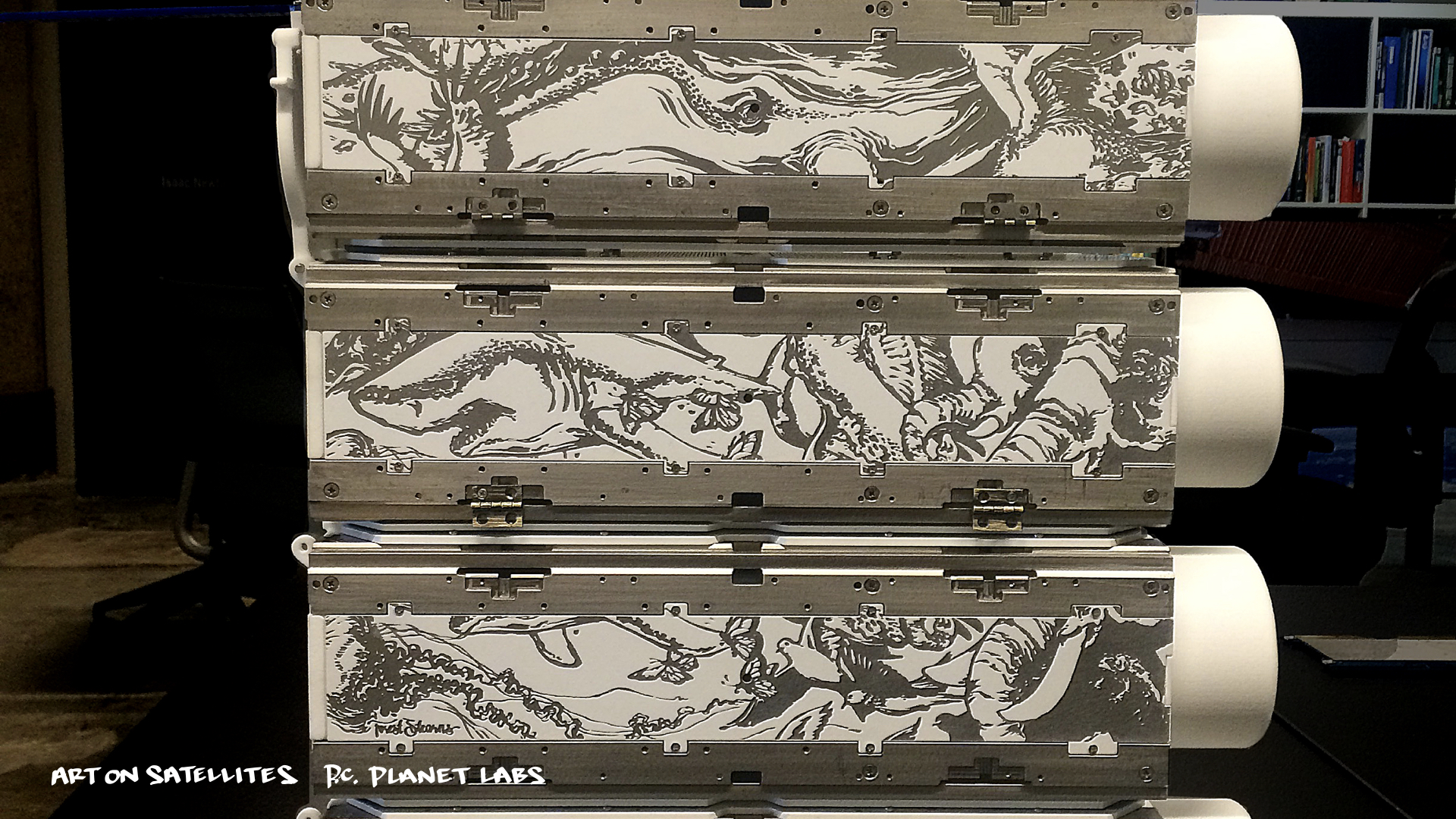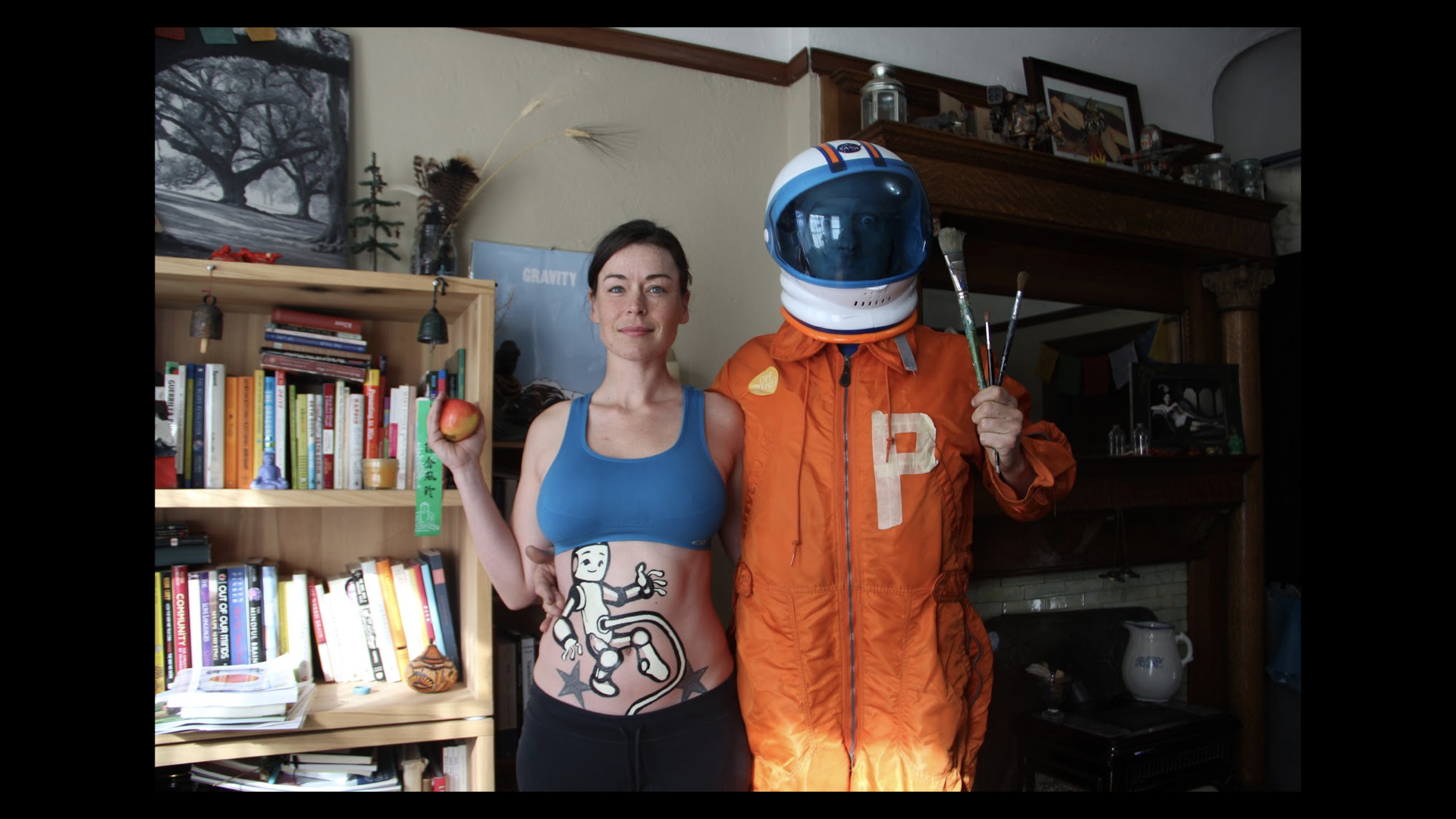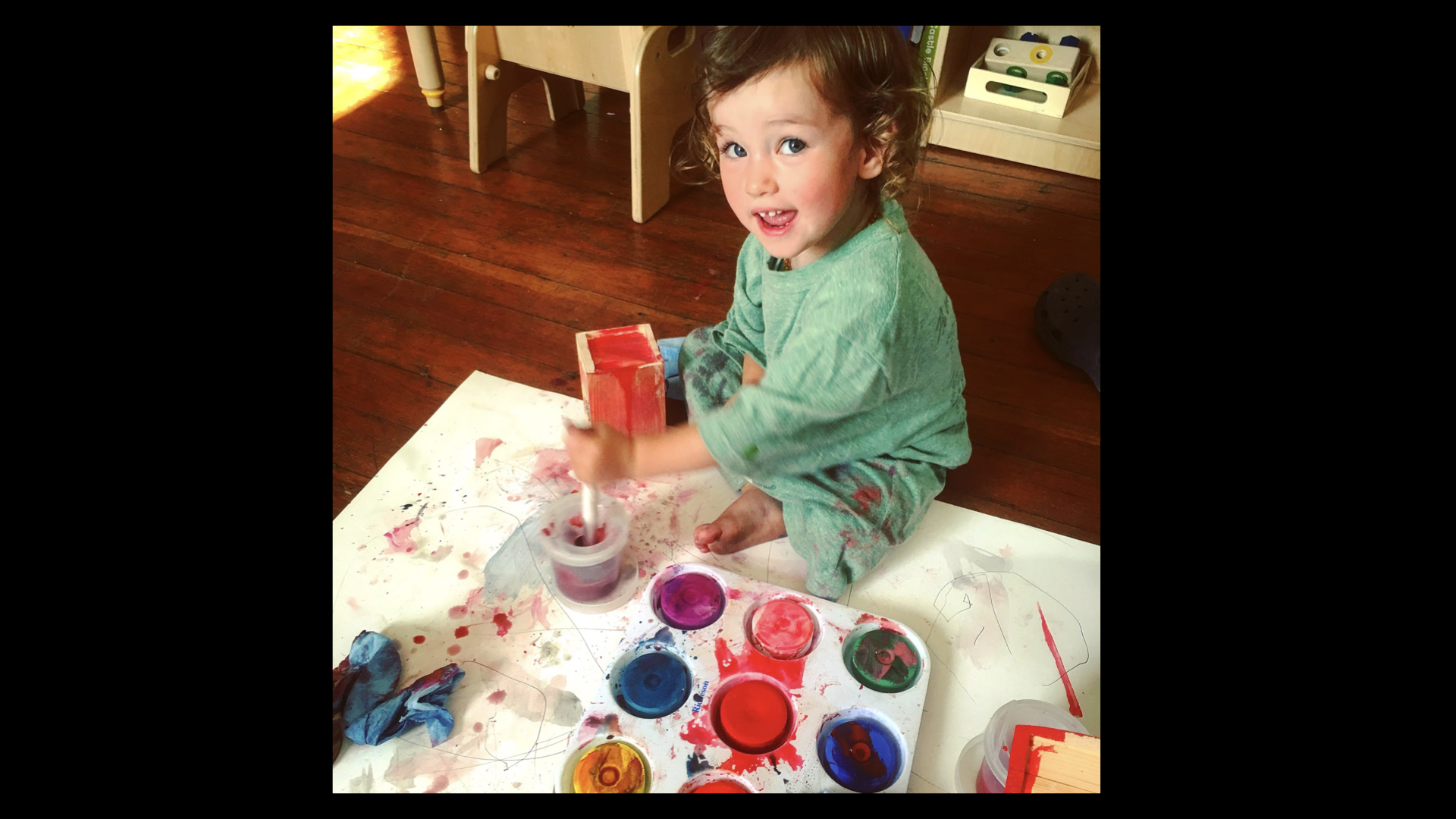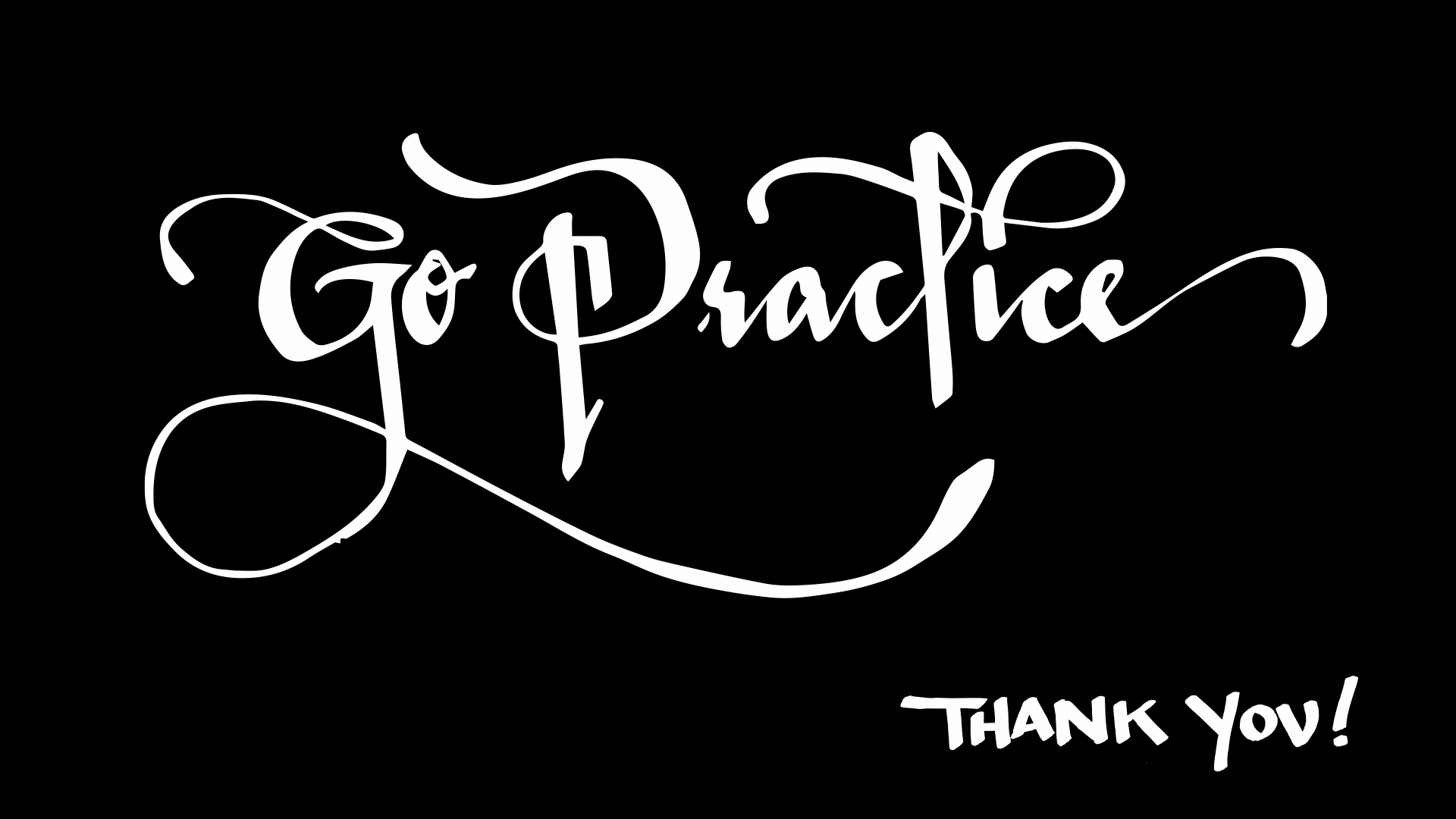 Plan:
The description: Forest Stearns, A small town kid hacks his way into an amazing opportunity, to send Art to space. This story illuminates a thread between satellites, sketchbooks, and parenting, teaching us that with a creative practice reimagined, you can expect innovation and achieve the wildest dreams."
Process:
The journey to actually giving this talk was amazing, This sounds cheesy but, I learned so much about myself during this super abstract process. My beloved precious ideas were thrown out so many times that it became meditative to flow with the information, not try to force it.
Outcomes: Part 1
Many weeks into my brainstorming process a friend came over and saw the vast map of post-it notes across a make shift wall on my garage where I had set up my TED ideation bunker.
"This is going to be your TED talk? She questioned. "This sucks."
It was quickly pointed out that I was creating a very self congratulatory story about a guy asking another guy for permission to do something, getting validation and high fiveing to celebrate.
"This is the Silicon Valley. That story has been told before. Boring."
Outcomes: Part 2
So Jenny from the Block went from being my art student to my public speaking coach in a matter of minutes. She set up her painting practice next to me and went at my speech with scissors and a nothing nice to say. With her help, I was able to reroute and make the story about WHY I PRACTICE. Why practice matters as an artist, why it matters as a parent, and why it matters when you want to achieve your wildest dreams.
At that point, writing a TED talk was like a storm brewing in my mind. The activation of putting this 13 minute talk to memory for a performance was like the divine wind rumbling and releasing the unknown typhoon. I spent hundreds of hours saying and re-saying the lines, staring into practice videos and recording myself to re- listen over and over. Reading how to books and dissecting other talks. The manuscript had 14 full iterations, and trying to find the perfect photos to use with the perfect handwriting??? My 4 year old daughter heard me practice it so many times that she was saying my lines back to me better than I could remember them. My partner was so patient as she listened to me chortle incessantly like a drunken parrot bent on cracking the space art codex. Friends from around the world endured video conferences of my talking head bobbing with every increasing promise. It was working, I was learning a new creative language.
Then the event itself went by like a dream. Like the vision of fireworks in your head after they have all exploded and gone to bed. Almost like it didn't happen.
Lessons:
Public speaking it not easy. But this project showed me that with practice, I can face one of my biggest fears, memorize 1700 words, and explain my one idea to the crowd. Enjoy the journey.
Thank you Practice for keeping me ready on this journey into the unknown.